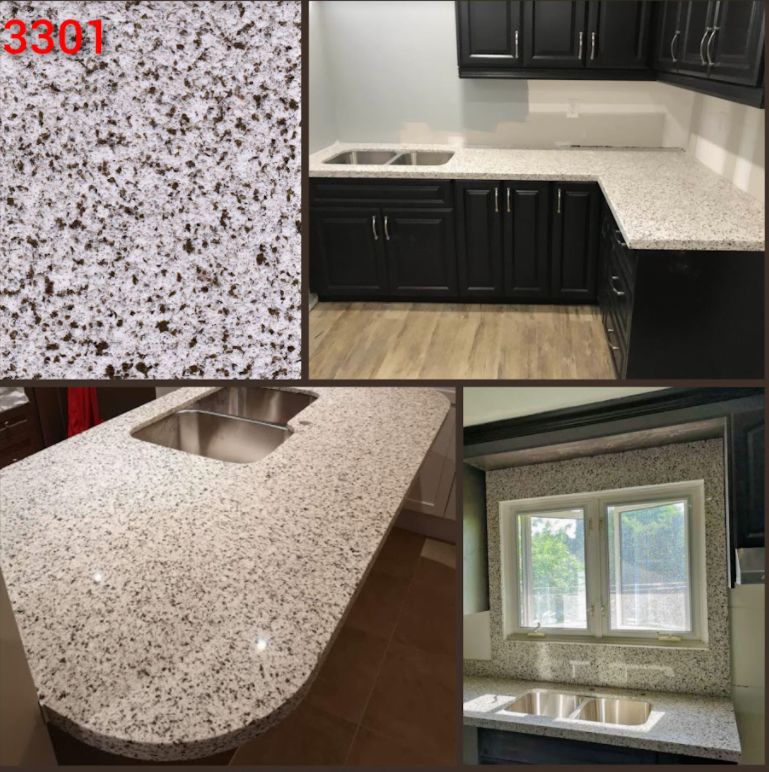 Are granite countertops safe?
Granite countertops have been commonplace in homes for many years and they continue to be the most popular option when people decide to remodel their kitchen. However, there have been reports dating back to around 2008 that has shown that granite could emit radon, which is an odourless, colourless radioactive gas. Radon occurs naturally in rocks and stones when they are broken down.
The question now becomes, "are granite countertops safe and am I at risk of installing them in my kitchen or bathroom?" The goal of this blog is to answer this question and hopefully clear up any misconceptions you have about radiation in granite countertops.
Why is radon present in granite?
Before we talk about if it's safe to have granite countertops, we should know why radon is found in granite to begin with. Every rock that is naturally made in the earth, including granite, may have occurring radioactive elements like uranium, thorium, and radium. Some pieces of granite may feature more radioactive elements than others. Although these elements are solid, they can potentially decay into radon over an extended period of time.
Do granite countertops have harmful levels of radon?
Since granite isn't that porous and you won't be using a large amount of it if you are remodelling your single-family home's kitchen, then you are at an extremely little risk of having the radon escape. Even if it did escape, there wouldn't be enough of it to cause any problems for you and your family's health. What helps even more is that most kitchens and bathrooms where granite is found, they are well ventilated meaning any trace of radon will more than likely be blown away.
Robert Emery, DrPH, vice president of safety, health, environment, and risk management at the University of Texas, Health Science Center agrees, saying, "From published scientific literature, it seems that the amount of radon from granite countertops is minuscule. The decision whether to use it or rip it out if it's already in a house you buy really becomes a personal decision about what products you bring into your home — similar to whether to use traditional paints or those with only no or low-VOC compounds."
What is considered to be a "safe" level of radon?
All houses do feature some level of radon. On average, the indoor radon levels is 1.3 picocuries per litre. If your home tests at or above 4 picocuries per litre, you will need to get it mitigated to a lower level as soon as possible.
How to test your radon levels?
If you want to test the radon levels inside of your home, you can buy a DIY kit from takeactionradon.ca/test or from your local hardware stores. You should be able to pick up a simple kit between $30 and $60 to get your home's radon reading.
As you can see, granite can contain some radioactive elements, but the risk of it causing any problems is extremely low. You can rest easy knowing that your granite kitchen countertops aren't out to get you!

Envyland Kitchen is proud to be one of the best and most reliable providers of kitchen cabinets and kitchen countertops in Canada.
2861 Sherwood Heights Drive, Unit 30
Oakville, ON L6J 7K1
Monday - Saturday: 10 am - 6 pm
Sunday: Closed