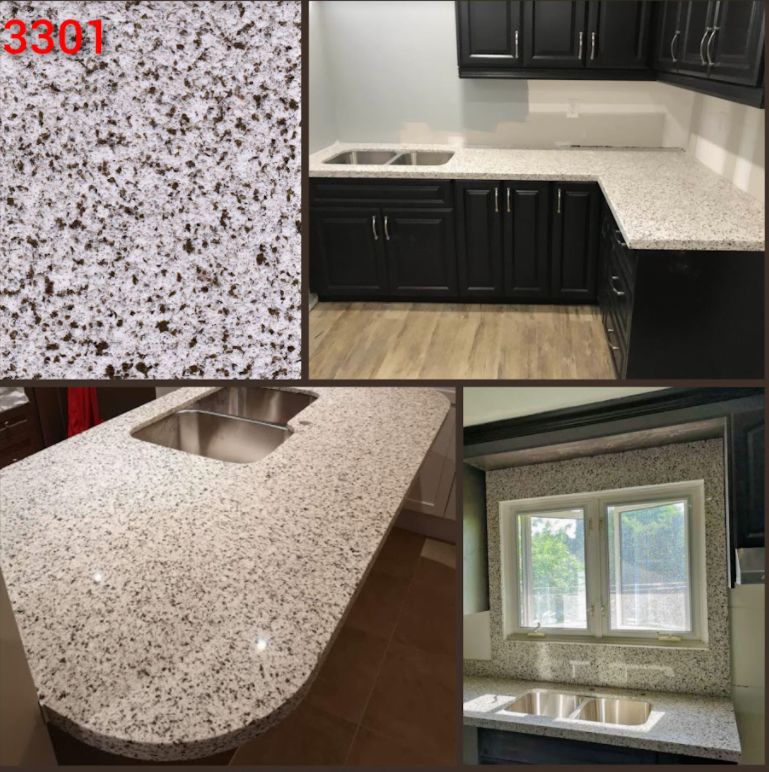 The Top Five Trending Granite Colours
If you're ready to upgrade your countertops, granite is the ideal choice because it is both beautiful and durable, and with all the different colour options that are available, you will be able to find the perfect stone that complements your lifestyle. Every homeowner has different design preferences, and granite will allow you to find exactly what you're after. Natural stone is very unique, and granite will elevate the appearance of your kitchen by providing it with a one-of-a-kind look.
There are so many reasons why granite continues to be a very popular choice, including its strength, beauty and the variety it offers. You will be able to choose from a wide selection of colours and natural patterns, and the following are the top five trending granite colours at the moment:
Alaska White
If you're looking for a stunning appearance, Alaska white is the answer. This particular stone has a lighter background and contains darker minerals running throughout. This will provide you with a striking look that will complement different designs, and this colour will allow you to create beautiful countertops or backsplashes. You can choose to pair this with dark wood cabinetry because the white works well with lighter aesthetics, or you can choose darker elements if you are looking for contrast to white cabinetry.
Black Pearl Leather
This is a predominately black granite of a semi-solid colour tone and contains speckles of blacks, golds, silvers, browns and grays. The leather finish is very unique, and this style is becoming more and more popular because it features a soft sheen that has a textured appearance but looks less polished than granite.
Blue Pearl
This granite colour is truly stunning because it features beautiful shades of blues, beiges and grays. You can get a metallic-like appearance thanks to the shimmering specks of colour, and your kitchen will look completely different as a result. It is recommended that you pair this kind of countertop with bright white cabinetry because the colours in your counters will truly pop.
White Ice
This is the most popular choice because of its pristine beauty. It is a predominantly white stone that features mixtures of blue and grey tones, and if your goal is to make a statement, you can pair this with darker cabinets. You can also choose to pair it with white cabinetry if you want a design that is both timeless and trendy.
White Sparkle
If you're looking for a touch of sparkle, this is the perfect choice, and this type of granite contains cool white tones and grays that are highlighted with just a hint of sparkle. What's great about these granite slabs is that they are durable enough to be used for exterior projects as well.
Envyland Kitchen can help you with all of your countertop needs. We will help you select the perfect colour for your home and will walk you through the different options. Contact us today for more information!

Envyland Kitchen is proud to be one of the best and most reliable providers of kitchen cabinets and kitchen countertops in Canada.
2861 Sherwood Heights Drive, Unit 30
Oakville, ON L6J 7K1
Monday - Saturday: 10 am - 6 pm
Sunday: Closed